Get answers to your questions about Family Law in Alberta
Does your Edmonton law firm have lawyers who specialize in Family law?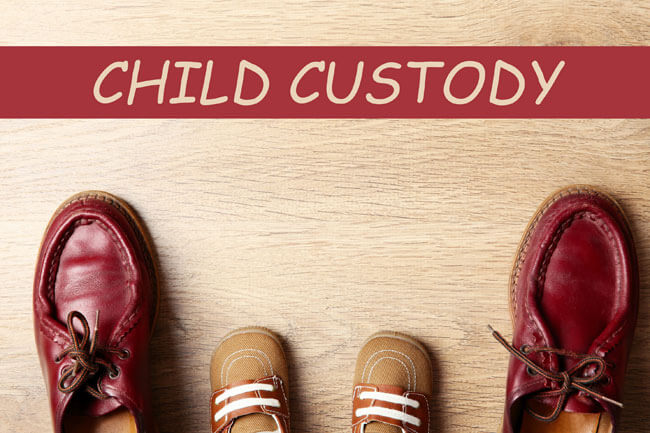 Yes, our law firm has a family law lawyer, Matthew Pagels, who has extensive experience handling Family law legal matters, including divorce, separation, child custody, spousal support, emergency protection orders, restraining orders and domestic violence. He has built a strong client list in Edmonton and is handling an increasing number of inquiries for legal help from other parts of Alberta.
Is your law firm a good choice for anyone seeking leading family law lawyers in an Edmonton legal firm who offer affordable legal fees?
Yes, our fee structure for Family law legal services is highly competitive, especially when the evaluation takes into account the experience and effectiveness of our Family law lawyers, and the overall strength and reputation of our Edmonton law firm.
In a dispute over parent's rights, which is considered most important: the mother's rights or the father's rights?
The key consideration in any dispute over parent's rights is what is best for the child. Neither spouse has inherently more rights. In addition, neither the mother or father are assigned certain rights, such as childcare.

When should I engage a divorce lawyer?
You can start your divorce at any time, provided that you have been a resident of Alberta for at least a year before you start your Divorce. If you have not been resident in Alberta for a year, you may have to start your divorce in the jurisdiction where you lived previously.
What are the grounds for the Divorce in Alberta?
There are three grounds:
One year of separation
Adultery (the spouse who committed the adultery cannot start the Divorce)
Physical or mental cruelty (the spouse who treated the other spouse with physical or mental cruelty cannot start the Divorce)
Under Alberta divorce law, you can file for divorce at any time. However, you cannot apply for a divorce judgment until one year of separation has passed. You can remain living in the same home and be separated if you are living separate and apart from your spouse for all other intents and purposes. All grounds for divorce should include the one-year separation as it cannot be disputed in Court. Employing one or both of the other grounds for Divorce is riskier because both must be proven in Court.
How is Matrimonial Property divided?
The general rule is that all property acquired during the marriage is divided equally between spouses. This rule can be adjusted, based on special circumstances, which are complex and require specific legal advice. In addition, there are exemptions for:
Property acquired before the marriage
Gifts received from a third party during the marriage
Tort settlements for damages
Inheritances
However, increases in the value of exempted property during the marriage are subject to division.
A couple can agree to depart from the general rule of equal division of matrimonial property. In order to do so they must complete an agreement in writing accompanied by independent legal advice, meaning each party has to get advice from different lawyers.
How is Spousal Support determined?
There are advisory guidelines for Spousal Support, however, these guidelines are advisory only and are not mandatory. While the courts will consider these guidelines they are not bound to make a decision based on them. The Court can order lump sum or periodic Spousal Support payments. In calculating awards, the Court considers the length of the time the spouses lived together, the roles of each spouse while they lived together, the economic advantages and disadvantages each spouse had as a result of the marriage or it's breakdown, the need for one party to receive spousal support, the means of one party to pay spousal support, and any previous agreement, order, or arrangement relating to support of either spouse. This is not an exhaustive list. Spousal support is a complex area of the law and legal advice should be sought.
How is Child Support determined?
Child Support is based on:
The payor's income and the number of children the couple has. This amount is set out in the Federal Child Support Guideline.
Extraordinary expenses, such as daycare, extracurricular activity costs, and health care expenses not covered by insurance. Both parents contribute toward this extraordinary expenses, based on the ratio between the couple's income (the percentage of what one parent makes in comparison to the other).
Where the parties share parenting it may be, but is not always the case, that both parties incomes will be relevant. The amount that each party should pay is determined and a set-off approach is used.
Are step-parents required to pay Child Support for step children?
Step-parents can be required to pay child support for their step-children if it can be shown that the step-parent acted in a parental role to the step-children. This can be the case even if the child's biological parent is already paying child support. There are many factors that come into play in making this determination, such as day-to-day interaction, discipline, etc.
What if I am not being allowed access to my children?
If you have an access agreement or a Court Order that indicates when, where, and under what circumstances you are allowed to see your children, we can help guide you through the proper channels and represent you in enforcing the agreement or Court Order. If you do not have an access agreement or Court Order, we may be able to help you obtain one.
Should I enter into a Pre-nuptial Agreement?
Agreements signed prior to marriage are generally a good idea. However, they should be prepared with the help of a Family Law Lawyer to ensure the final document is fair and reasonable. This is vital because the Court has the ability to overturn or disregard a pre-nuptial agreement if it determines that it was improperly entered into, is lacking legal validity for a technical reason, or is "unfair" at the time it is being relied on.
Should I consider gender when I do a search of the Alberta lawyer directory?
No. Doing a search for a divorce lawyer by gender ("divorce lawyer for women" or "divorce lawyers for men") is not recommended as you are unnecessarily limiting your choices. The same applies if you are interested in learning about mother's rights or father's rights in a child custody case. A female lawyer could be the right choice to represent father's rights -- and the opposing lawyer could be a man representing mother's rights. You will only know who is right for you after you have met that lawyer. Don't settle for a phone call or an exchange of emails.
What should I do if I am served with divorce papers?
You should seek legal advice immediately as you have to respond to the Statement of Claim within a very strict time limit. Failing to respond in time may mean that you may lose your ability to respond and advance your position before the courts. You could also lose certain rights or become obligated to do or pay something you do not agree with. Protect your rights by contacting us (phone or online) to request an introductory consultation with a Family Law lawyer at Sharek Logan & van Leenen LLP.
Ask us about anything from divorce and separation to spousal support and child custody
Please complete the form below to submit your inquiry to the Family law professionals in our Edmonton law firm. We will review your request and respond as soon as possible. Thank you.