Home | Legal Services | Personal Injury
Why hiring an experienced personal injury lawyer can make all the difference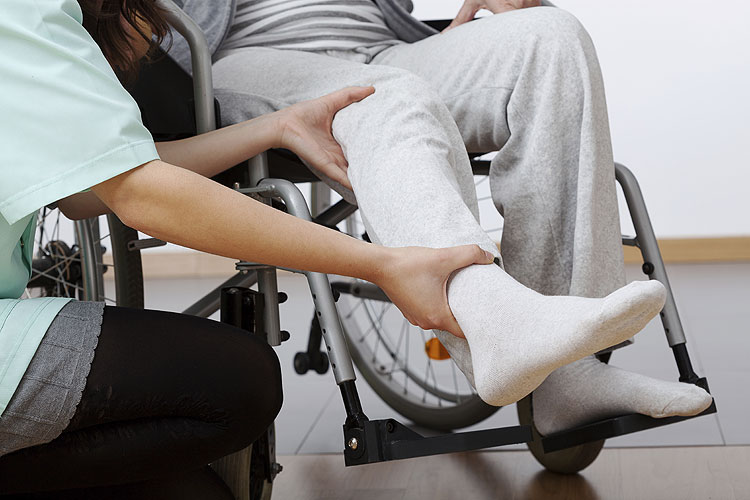 Do you know what to do in the first 24 hours after you suffer a personal injury? Should you accept an insurance adjuster's calculation of your losses? Do you know how insurance companies use "pre-existing" injuries to deny claims?
If the answer to any of those personal injury questions is no, you need to speak with Personal Injury Attorney Jonathan W. McCully, a senior Civil Litigation Lawyer and Partner with Sharek Logan & van Leenen LLP.
It's also important to not rely on the opinions of friends or neighbours, regardless of their good intentions. For example, you might hear that compensation for your injury is capped when there are many types of personal injury claims that are not capped under the Alberta Minor injury regulation.
No payment until your legal claim is settled
Keep in mind that the results of some injuries may not appear until a few days or perhaps weeks after the date you suffered the injury. But if you don't see a doctor until the pain appears, the insurance company can - and will - argue that your claim is false because you didn't see a doctor immediately after when you were injured.
You may also need to see other professionals to fully document the nature of your injury, a key step in the preparation of your claim for compensation. For example, if you suffered a whiplash injury, it is important to document the extent of the whiplash associated disorder (WAD), with WAD 1 being the least severe and WAD 4 being the most severe.
"If you have suffered any kind of serious injury, you need to seek medical attention immediately," explains Mr. McCully. "This is important not only for your well being, but also to document that you were experiencing some pain or discomfort. Once your medical needs are handled, book an appointment with us to get an introductory consultation. We will explain your rights and lay out what needs to be done to present the strongest case possible for your compensation claim."
One last thing: never assume your insurance claim is too small to warrant hiring a personal injury lawyer. You may not be aware of certain damages or you may be severely under estimating the impact an injury can have on your earning power and joy of life. The insurance company will never correct those misconceptions, your Personal Injury Lawyer will.
When is it time to see a personal injury lawyer?
Accident benefits
Amputations
Animal & dog bites
Bicycle accidents
Brain injuries
Car accidents
Catastrophic injuries
Cartilage injuries
Disability benefits
Fatalities & Wrongful Death
Hit and Run
Long-Term Disability
Motor vehicle accidents
Neck, back and spinal cord injuries
Public Transportation Accidents
Slip & fall
Soft tissue
Tort Claims
Whiplash associated disorder (WAD)
Work-related Injuries
Wrongful death
If you have been involved in any of the circumstances listed above or another situation that led to personal injuries, contact Personal Injury lawyer Jonathan W. McCully today by phone or online to arrange an introductory consultation. You may also get answers to your questions about Personal Injury Law on our website.
We're here to help with your Personal Injury Law inquiries
If you have questions or require additional information about Personal Injury claims with Sharek Logan & van Leenen LLP, please complete the form below with a description of your legal issue. We will respond to you as soon as possible. Thank you.