Home | Meet Our Lawyers | David van Leenen
David van Leenen, Managing Partner & Lead Partner for Real Estate and Estates service groups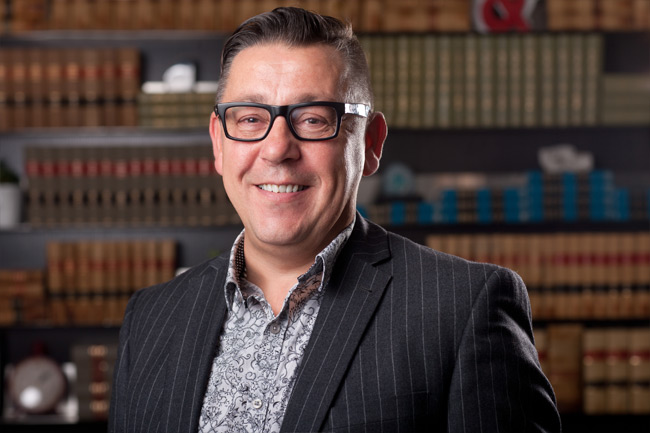 David has offered legal advice for his entire career and continues to enjoy meeting the legal needs of clients. Some specific practice areas are as follows:
Everything Condo
acting for boards and condo corporations in collections and enforcement matters
advising owners on all manner of items
bylaw review, drafting and amendment
"rules" (policies and procedures) drafting
assisting with condo loan transactions
assess and advise on relations between condo corporations and developers
assist in all matters related to new construction of condos
assist in negotiating and drafting shared use agreements as between neighbouring condo corporations
advise on municipal agreements and obligations
Assist with insurance-related matters including recovery of insurance deductibles for condo corporations and chargebacks
advise on issues related to tenants, including evictions and collection of arrears.
assist with short term rental (Air BnB) issues
assist with insurance claims
advise on the interpretation and application of bylaws
Residential and Commercial Real Estate Development
negotiating the initial land acquisition
assisting with mezzanine financing via private lenders and bond/mortgage unit offers
representing both buyers and sellers in multi-million dollar commercial transactions for a wide variety of properties
construction financing with chartered banks and other lenders
preparing purchase agreement and disclosure document packages
assisting with matters related to condominium plan registration
dealing with all matters related to closing thousands of individual unit sales
financing for bulk lot purchases
setting up Home Owners Associations
draw/construction mortgages
preparation of the contract for sales to individual purchasers
dealing with holdback issues and closing the sale to ultimate purchasers
Corporate and Commercial Services
acting on behalf of a Tier 1 Canadian lenders for commercial lending transactions
acting for municipalities on matters related to development agreements, subdivision and land dedication issues,
reviewing and drafting agreements for registration on title;
bylaw advice and drafting;
assisting in the creation of and operation of regional service commissions, and inter-municipal agreements
incorporation, asset and share purchase and sale agreements, lease review, dealing with all manner of contracts in respect of the operation of a business generally, and probate work
Education & Personal Interests
David was born in Holland, but came to Canada at a young age and grew up on an acreage just outside Sherwood Park. He attended the University of Alberta, where he obtained his Bachelor of Arts in 1995 (history, with a focus on Canadian history) and his Bachelor of Laws in 1998. He loves to travel, including in particular regular trips to Holland, and enjoys camping, cycling and most things related to cars, including driving them.

Legal Services
Condominium Development - Commercial and Residential
Commercial Real Estate - Purchase, Sale and Financing
Commercial Lending
Commercial Leasing
Municipal - all matters related to Land Development
Municipal - Bylaw drafting, review, and enforcement
Corporate - Contract review and drafting; employment related issues; share transactions
Probate and Represented Adult Applications
Memberships & Associations
Law Society of Alberta
Law Society of British Columbia
Canadian Bar Association: Member, Real Estate Sections
Certifying Acceptance Agent for the U.S. Internal Revenue Service (IRS)
Volunteer Instructor at Metro Continuing Education: teaching a course about mortgages and a course on tips prior to building a home or condo
Allen Gray Continuing Care Centre: Board Member, Property Committee Chair, Policy Committee Member
Canadian Condominium Institute: Member, Northern Alberta Chapter