Home | Meet Our Lawyers | Pierre Blais
Pierre Blais, Litigation Associate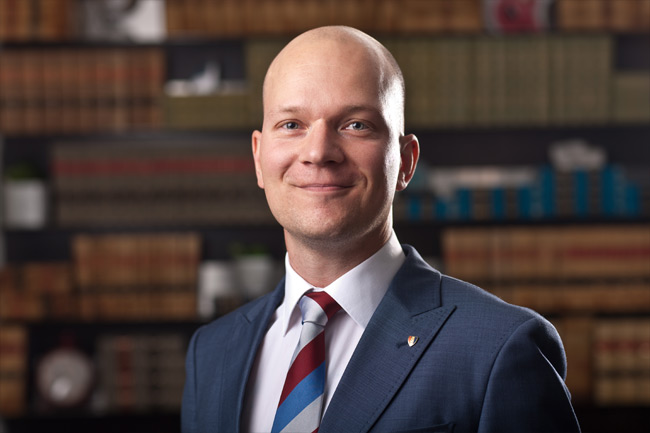 Pierre joined our team in March 2016 as an articling student and was called to the Alberta Bar on August 19, 2016.
Pierre is an Associate Lawyer practicing Litigation, Personal Injury, Real Estate and Business law.
Pierre received his Juris Doctor from the Université de Moncton in 2015. Throughout law school Pierre was heavily involved with the Legal Aid society of New-Brunswick and Pro Bono Canada. Pierre was awarded the Top litigator award in the P.A. Landry Moot in 2014 and was a participant in the Laskin Moot in 2015.
Prior to attending law school Pierre received his Bachelor of Arts in History and Political Science at the University of Alberta.
Pierre spent time in the PPCLI, serving in Afghanistan with this Regiment before transitioning to the Reserves, where he holds the rank of Sergeant in the Loyal Edmonton Regiment. In addition to this service, Pierre has also worked as a roughneck on the drilling rigs, has framed houses during Edmonton's housing market boom and has owned and operated a security company.
When Pierre is not working hard for his clients, he enjoys hunting, camping, gardening and reviving his piano skills and a mysteriously un-mendable motorcycle.
Education
University of Alberta - Baccalauréat ès Arts, History and Political Science - 2006-2010
Université de Moncton - Juris Doctor - 2012-2015
Legal Services
Commercial Litigation
Personal Injury
Real Estate
Insurance Law
Employment Law
Construction Law
Memberships & Associations
Canadian Bar Association
Law Society of Alberta
L'Association des juristes d'expression française de l'Alberta (AJEFA)