Home | Meet Our Lawyers | Pierre Blais
Pierre Blais, Litigation Associate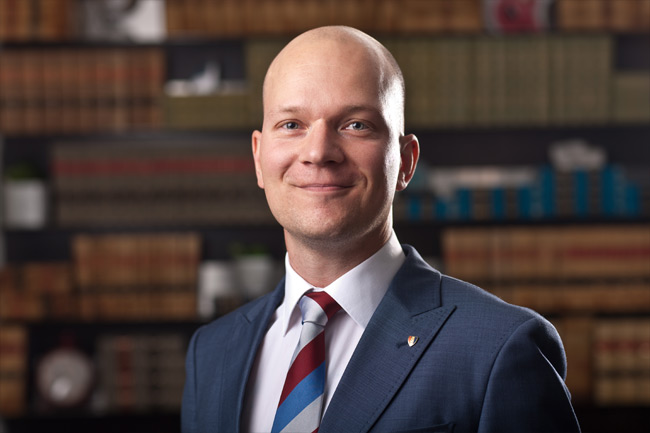 Pierre joined our team in March 2016 as an articling student and was called to the Alberta Bar on August 19, 2016.
Litigation
Pierre takes a business-like approach to conflicts, considering all possibilities for an alternative dispute resolution in areas involving municipalities, contract disputes, construction, insurance, and personal injury, including plaintiff claims.
Construction
Disputes are an unwelcome, but sometimes an unavoidable, part of construction projects. They may be costly and time-consuming when not effectively managed. Pierre has experience in claims of all nature including contractual disputes, liens, procurement issues and professional liability claims.
Insurance
Pierre understands the importance of effective claim management and the need for cost-effective solutions and has experience in the following fields: Personal and commercial insurance, professional liability, coverage advice, liability assessments and defenses, subrogation rights, negligence and nuisance claims, personal liability and defamation claims, acts and omissions of employees.
Employment
Pierre provides on all workplace issues for non-union clients operating in both the private and public sectors, including workplace investigations, terminations (and avoiding constructive dismissals).
Has advised and represented employers and employees in employment disputes involving allegations of Human Rights violations.
Representative work
Has acted as counsel for parties in Judicial Dispute Resolution (JDR) conferences and Private Mediations and has extensive experience in the Provincial Court and Queens' Bench of Alberta.
Frequently provides coverage opinions to insurers under a variety of policy types and in a variety of fact situations.
Education and Personal Interests
Pierre received his Juris Doctor from the Université de Moncton in 2015. Throughout law school, Pierre was heavily involved with the Legal Aid Society of New-Brunswick and Pro Bono Canada. Pierre was awarded the Top litigator award in the P.A. Landry Moot in 2014 and was a participant in the Laskin Moot in 2015.
Prior to attending law school, Pierre received his Bachelor of Arts in History and Political Science at the University of Alberta.
Pierre spent time in the PPCLI, serving in Afghanistan with this Regiment before transitioning to the Reserves, where he holds the rank of Sergeant in the Loyal Edmonton Regiment. In addition to this service, Pierre has also worked as a roughneck on the drilling rigs, has framed houses during Edmonton's housing market boom and has owned and operated a security company, which provides a unique perspective in litigation.
When Pierre is not working hard for his clients, he enjoys hunting, camping, gardening, and especially spending time with his wife and son.
Community Involvement
Accès Emploi - Board Member of the employment service provider mandated to serve French-speaking job seekers in Alberta
The Loyal Edmonton Regiment
Legal Services
Commercial Litigation
Personal Injury
Real Estate
Insurance Law
Employment Law
Construction Law
Memberships & Associations
Canadian Bar Association
Law Society of Alberta
L'Association des juristes d'expression française de l'Alberta (AJEFA)