Home | Meet Our Lawyers | Pauline M. Blais
Pauline M. Blais, Associate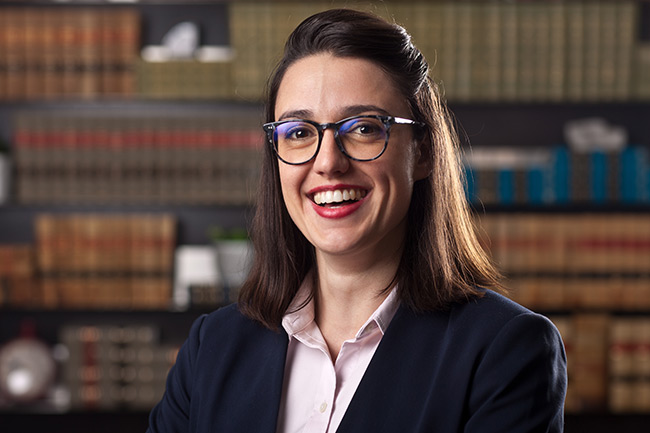 Pauline joined our team in March 2016 as an articling student and was admitted to the Alberta Bar on July 14, 2017.
Litigation
From employment disputes to multifaceted commercial litigation, Pauline has a wide range of experience supporting clients in navigating their most complex legal issues. Pauline's practice focuses on the analysis of complicated legal issues, selecting key documents, and preparing legal opinions and compelling written arguments that will shape the outcome of the litigation.
The devil is in the details: having Pauline on your team means that no stone will be left unturned.
Francophone community
After moving from France to Canada to complete her Juris Doctor in Moncton (NB), Pauline began her community involvement by volunteering with the AJEFA (Association des juristes d'expression française de l'Alberta) shortly after arriving in Edmonton in 2015. She is still an active member and is regularly involved in various committees.
Pauline has a keen interest in helping francophone clients navigate the complexity of the law in their native language.
Personal Interests
Besides her work, Pauline spends most of her time with her family as well as entertaining loved ones. She is also an avid outdoor person, and you will often find her at the horse barn, gardening or on trails.
Education
Université d'Avignon - Licence en droit civil - 2010-2013
Université de Moncton - Juris Doctor - 2012-2015