Home | Meet Our Lawyers | Amy Rosenzweig, Summer Student
Amy Rosenzweig, Summer Student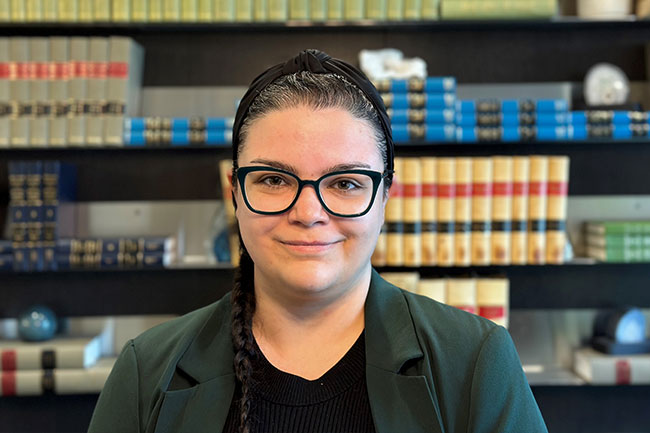 Amy joined the team in July 2023. She obtained her first degree, a B.A. with Distinction in Anthropology from the University of Alberta. Her degree focused mainly on Archaeology. She then went on to law school to obtain a J.D. from the University of Alberta as well.
During law school, Amy actively participated in the Women's Law Forum, coordinating their book club and advocating for reproductive justice. She also very much enjoyed being a research assistant for one of her professors, looking into issues of foreclosure and insolvency, as well as a passion project regarding patient rights when transferring to long term care from hospital.
Amy published an article and gave a presentation to the CBA's Elder Law Section with her professor Dr. Anna Lund on her research paper regarding patient rights, link here: The Transfer from Hospital to Continuing Care: The process & dispute resolution tools - LawNow Magazine
When Amy is not at the office, she enjoys spending time with her husband, reading, knitting, walking, and playing video games.