Home | Meet Our Lawyers | David Archibold
David Archibold, Corporate Commercial Law / Litigation Associate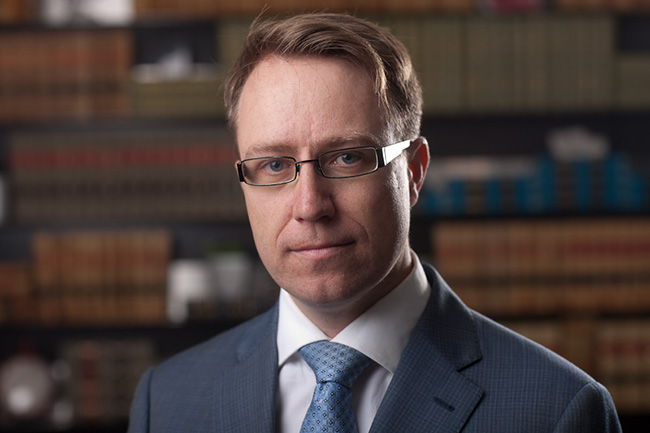 David is an associate lawyer practicing with Sharek & Co. He joined the firm in July of 2011 after obtaining a Bachelors of Sciences, Honours, in Computer Science in 2008 from the University of Saskatchewan and a Juris Doctorate from the University of Alberta in 2011.
David maintains a practice of law in the areas of corporate and commercial law, creditors rights, and commercial contractual dispute litigation (specifically in the areas of creditors rights and recovery, and real estate and construction litigation). His corporate law areas of practice include:
Transactional corporate law including purchases and sales of shares and assets;

Reorganizations,

Business formation and business structures;

Financing transactions;

Limited Partnerships and business trusts;

Exempt market securities under exemptions from the Securities Act and associated National Instruments including equity and debt financing structures including Offering Memorandum, Friends family and Business Associates offerings, Accredited Investors, etc.

Syndicated debt financing and security;

Commercial agreement, bylaw, Unanimous Shareholders' Agreement etc. drafting and review; and

General counsel services
Within his commercial disputes and litigation area of practice, David emphasizes and practices in the areas of:
Secured and unsecured creditors rights litigation and recovery matters;
Agricultural creditor recovery;
Bankruptcies and receiverships; and
Contractual disputes in the areas of real estate and construction law;
Construction law and liens
David acts for a variety of clients from individuals and small businesses to federal crown corporations, lenders, oil field joint ventures and service corporations, through to publicly listed corporations. Outside of law, David is an avid photographer with work published in Canada and abroad.
Memberships and Associations
Law Society of Alberta
Law Society of British Columbia
Canadian Bar Association
Edmonton Radio Controlled Helicopter Association
Education
Canadian Bar Association Tax Law for Lawyers Program, 2012
University of Alberta, Law, 2011
University of Wollongong, Law Exchange Student, 2010
University of Saskatchewan, Computer Science, 2008
Legal Services
Commercial Litigation
Builders' Liens and Construction Matters
Exempt Market Securities
Corporate Matters