Home | Meet Our Lawyers | Amber Poburan
Amber Poburan, Associate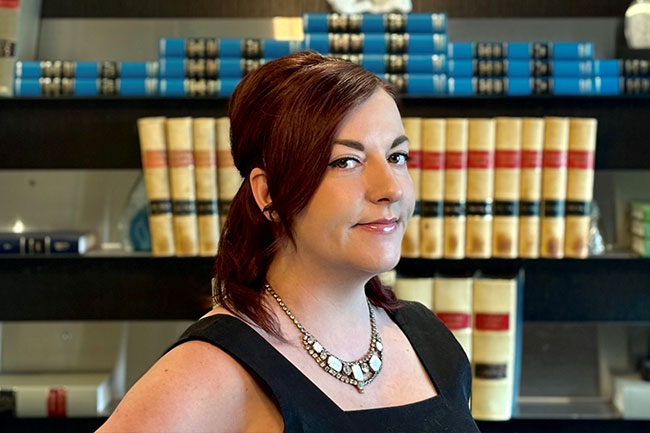 Amber is an associate lawyer who joined our team in January 2023 following several years of practice specializing in civil litigation, bankruptcy, and insolvency matters. After obtaining her Juris Doctorate With Distinction from the University of Alberta in 2013, she worked closely with the Justices of the Alberta Court of King's Bench as a clerking student. From 2014 to the present, Amber has specialized in debtor's rights, bankruptcy, and consumer proposals, with broader experience in creditor's rights, recovery, and enforcement.
Amber's practice is focused on assisting individuals and companies in assessing, settling, compromising, and otherwise dealing with their creditors to make a fresh start, free of insurmountable debt. She also has experience in creditor claims and enforcement, working closely with trustees and receivers in crafting solutions for debtors and creditors alike.
The key areas of Amber's practice include:
Working with debtors, creditors, and trustees/receivers in respect of bankruptcy and farm debt matters;

Recommending insolvency and debt restructuring options;

Assessing and advising in respect of enforcement on secured debts and judgments; and

Assessing debtor and creditor liability and enforceability of security.
Amber was born and raised in Edmonton and focuses all of her spare time doting on her dogs and travelling.
Memberships
Law Society of Alberta
Canadian Bar Association, past co-chair, Creditor/Debtor section
International Women's Insolvency and Restructuring Confederation
Business and Professional Women's Club of Edmonton
Education
2006 - 2010 Bachelor of Arts, Honours English, with distinction
2010 - 2013 Juris Doctor, with distinction
Presentations
Alberta Civil Trial Lawyers' Association - "Civil Enforcement: the best ways to get paid", 2022
STEP, Edmonton - "Post-Mortem Administration Issues - Tax and Insolvency", 2019
TD Touch Points - "Understanding Bank Foreclosures", 2018