Home | Meet Our Lawyers | Kristy L. Moore
Kristy L. Moore, Family Law Associate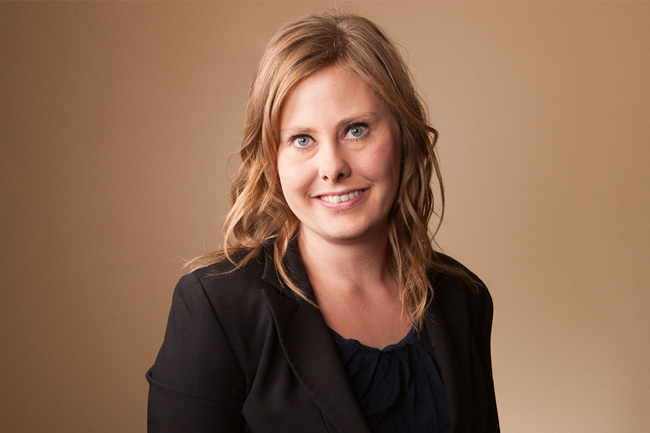 Kristy Moore joined our Edmonton legal firm in December 2014 as an Associate in Family Law.
Kristy graduated from the University of Calgary in 2008, with distinction, earning a B.A. in Psychology. In 2013 Kristy obtained a Juris Doctor degree from the University of Alberta and, again, finished with distinction. Throughout her legal career, Kristy's main area of practice has been Family Law, and she has represented clients in both the Provincial Court of Alberta and the Alberta Court of Queen's Bench.
Kristy understands and empathizes with just how stressful it can be when a relationship ends, and she always uses her best efforts to first try and resolve her client's issues in the most conflict-free and stress-free manner. Kristy encourages agreement whenever possible, and advocates utilizing alternative dispute resolution services, particularly for clients interested in an uncontested divorce. However, Kristy also understands that there some situations that demand litigation, and she is fully prepared to advocate, zealously, for her clients at any level of court.
Her growing practice includes clients in Edmonton (north, south, east and west) and other locations in Alberta. "The best legal firm for many clients is not necessarily the one that is closest," notes. Ms. Moore.
While studying law, Kristy involved herself with many extracurricular activities including volunteering for both Student Legal Services and Edmonton Community Legal Services. She also wrote for and participated in the annual Law Show; a student-run production with all proceeds from ticket sales being donated to charity.
Outside of work Kristy's interests include traveling, snowboarding, scuba diving (PADI certified), any aquatic recreation (when the location and climate are amenable), and slo-pitch softball. Kristy has traveled, extensively, over the world including Australia, South America, South East Asia, Europe, and various locations within the United States and the Caribbean.
Legal Services:
Divorce
Family Law
Custody and Access
Guardianship and Parenting
Child Support
Division of Matrimonial Property
Spousal Support (Alimony)
Unjust Enrichment Claims
Memberships
Law Society of Alberta
Canadian Bar Association