Home | Meet Our Lawyers | Matthew Pagels | It Depends
What is necessary to get a cheap divorce? It depends
By Matthew Pagels
The average person assumes that the cost of a divorce is entirely a function of the fees charged by the lawyers representing the parties seeking to separate. But in many cases it is the unreasonable actions of the opposing spouses that drives up costs. For example, one spouse may refuse to settle because he or she believes the other is lying or hiding important information. Another may make completely unreasonable demands in an effort to punish their former partner. Still others bog down negotiations because they make demands that are not supported by Family Law in Alberta. Different paths, but they all lead to the same place: Court, the most expensive and emotionally draining way to achieve a divorce.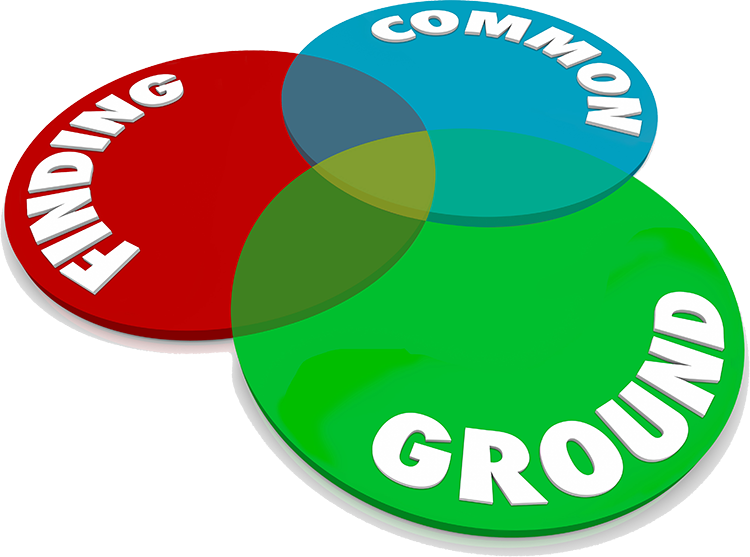 The opposite is an action in which both parties have agreed to file jointly with the understanding that there are no major points of conflict. They still need lawyers, but they are on track to get a fast, fair and inexpensive divorce judgement because they took the time to find some common ground.
You are likely somewhere between the court and no court scenarios. It is also likely that you have some important questions that are best answered in the free introductory consultation I offer to every new prospective Family Law client. There is a lot to learn, not just about common divorce issues (Child Custody, Spousal Support, Property Division), but also recent changes in how Family Law is applied in Alberta. Here is a preview:
A little cooperation goes a long way
The best way to shorten the divorce process (and make it far less stressful) is by finding some grounds for agreement before everything starts. This may not be possible right after you and your spouse decide to separate, but it could work after a "cooling off" period. Even coming to a general agreement on key issues, such as child custody, spousal support and property division, will be extremely helpful. Doing the opposite, leaving negotiation entirely to your lawyer and mediators, is always more costly.
High conflict divorces hurt children
The science is in - children in high-conflict homes experience physical brain damage. Our Courts have responded by introducing early case resolution conferences to improve the chances of achieving settlements before litigation drives families apart and children are left with emotional scars that last a lifetime.
Agreements on spousal support are often challenging
Spousal support, also called partner support, is often a source of conflict for three reasons:
One or both spouses takes a position based on a misunderstanding of who is entitled to receive spousal support and how much they should receive
The payor is often reluctant to acknowledge a valid claim for spousal support
The parties cannot agree on what amount should be paid
Everything is easier if you can agree on the key issue -- who gets support and who pays it -- before the lawyers come in.
Property division disputes are often a function of how much property needs to be divided
In a conflict-free divorce, property division is a matter of simple math completed by the lawyers representing both parties. The potential for conflict goes up if there is animus between the parties and there are multiple sources of personal and business wealth, some of which may be exempt from equal division, such as gifts, inheritance, or property brought into the marriage. Family farm disputes can be especially difficult since a straight division of property is often not possible without selling the farm, which may not be acceptable to one or both parties as it means the loss of their primary source of income.
One last thought
You can expect me to do everything I can to help you achieve a fast, inexpensive divorce. You can help by understanding that the goal is to gain agreement by being positive and conciliatory, not "win" by being aggressive and non-yielding.
Ultimately, there are just two possible outcomes in a divorce action:
You reach agreement, which means you and your former spouse control the process and make all the key decisions
You fail to reach agreement, which means you and your former spouse lose control and all the key decisions are made by the Courts
Save yourself a lot of grief and expense by choosing column A.
We're here to help when you have questions for a Family Law Lawyer
If you have questions or require additional information about Family Law (divorce, uncontested divorce, separation, child support, father's rights, mother's rights, spousal support, property division, etc.) with Sharek Logan & van Leenen LLP, please review our Family Law FAQs. You may also complete the form below with a description of your legal issue. We will respond to you as soon as possible. Thank you!